Ecologies of the Smallness: Airborne Dust(s) Matter(s)
On Adam Hudec's Ecologies of the Smallness


Ecologies of the Smallness investigates how the accumulative geologies of airborne dust have been fixed throughout history on different architectural supports and elements, creating not only a patina that transforms the appearance of our environment but also a new urban formation at a minuscule scale. This sedimentary layer reveals the ways we have lived, produced, and utilized cities over time, from the eradication of "specks" associated with indoor dirtiness to the emergence of new types of particles resulting from the industrial revolution and the massive use of fossil fuels on a planetary scale, or the relatively recent attempts to technologically control the concentration of suspended matter of all kinds in the environment that supports our lives, the air we constantly inhale.
Turning our attention to the physical composition of air as a fundamental part of the relationship between human activities and the habitability of our planet can unleash a critical awareness of the dangers and consequences of certain productive practices, and the associated over-exploitation and exhaustion of natural resources. The work in Ecologies of the Smallness demonstrates that this awareness can emerge by not only paying attention to, but by closely observing the smallest particles the naked eye can perceive: airborne dust.
As it falls and settles, this subproduct of human activities becomes perceptible matter. The construction of interiors that separated our bodies from the environment runs parallel to the accumulation of dust and particles therein, human cells, mites, and other almost-imperceptible debris of daily life, as well as their association with the transmission of diseases and pests. This build-up of innumerable particles has been perceived as dirt, unwanted matter that has also been the subject of quotidian cleaning and removal practices to maintain habitable conditions. However, the constant accretion of particles on any kind of surface in urban environments, less susceptible to constant sanitization, becomes a possibility through which we can obtain a record of their atmospheric conditions over time. The layers of dirt slowly settling on these surfaces allow us to dive into the past and understand the history of cities and the activities taking place alongside their development. In doing so, this matter reveals itself as a record of the historical saturation levels of particles of different kinds in the air. Just as dust accumulated on Arctic ice or on the ocean floor—such as those deposits caused by volcanic eruptions—constitutes valuable archives for studying and understanding abrupt changes in atmospheric composition, urban surfaces provide comparable information about the evolution of our environment, but on a different time scale.
All these variations have been attached in layers of dust adhered and chemically fixed on columns, walls, pinnacles, roofs, or pavements of buildings, physically marking the city. Viewed from this perspective, the architectures that comprise cities not only transmit systems of cultural and social values specific to the time and place in which they were conceived and built. But they also act as probes that have recorded the set of human actions developed in urban environments over time. In this way, the dirtiness, and the physical and chemical degradation of the stone of St. Stephen's Cathedral in Vienna, or St. Vitus Cathedral in Prague—documented in Ecologies of the Smallness—make visible the practices of production and resource exhaustion put into use at precise moments in history, rather than simply alluding to the passage of time or the past in an abstract way.
While in the medium-term, the effort to reduce the amount of toxic particles to limits acceptable to human health has turned the air into an object of constant monitoring and control, Ecologies of the Smallness takes a different position. Far from removing its toxic trace and eliminating all record of its presence, it tries to turn deposits of this type into an object of critical study and discussion through a series of drawings, samples, photographs, and what the author calls "environmental chambers," through which we can experience first-hand a new constituent material of our cities: airborne dust.
Eighteen kilograms of Dusts, Adam Hudec for Gallery of Architecture Brno


We do not perceive the eighteen kilograms of airborne dust that every human being, on average, inhales in a lifetime.
(FIG. 1)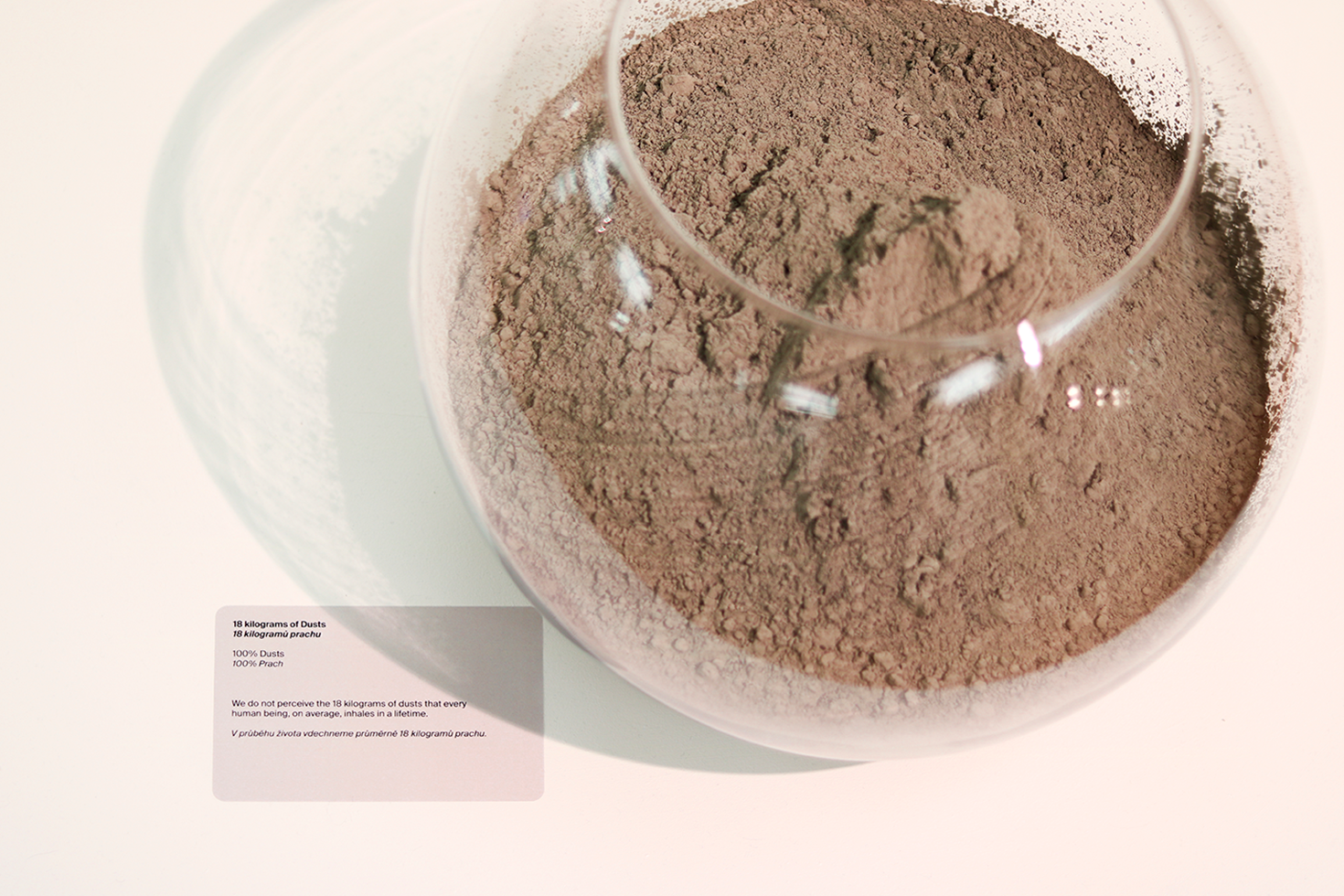 (FIG. 2)
Grains of Dusts, Adam Hudec for Pragovka Gallery


Materialized urban air pollution data; the amount of airborne dusts collected on baryta paper is measured in micrograms. The Grains of Dusts artifacts are the material representation of data about air pollution collected at a specific time, specific place, and in specific air-conditions. These patina drawings are all different, yet almost the same by having in common the geometrical reference of dust grain.
(FIG. 3)
(FIG. 4)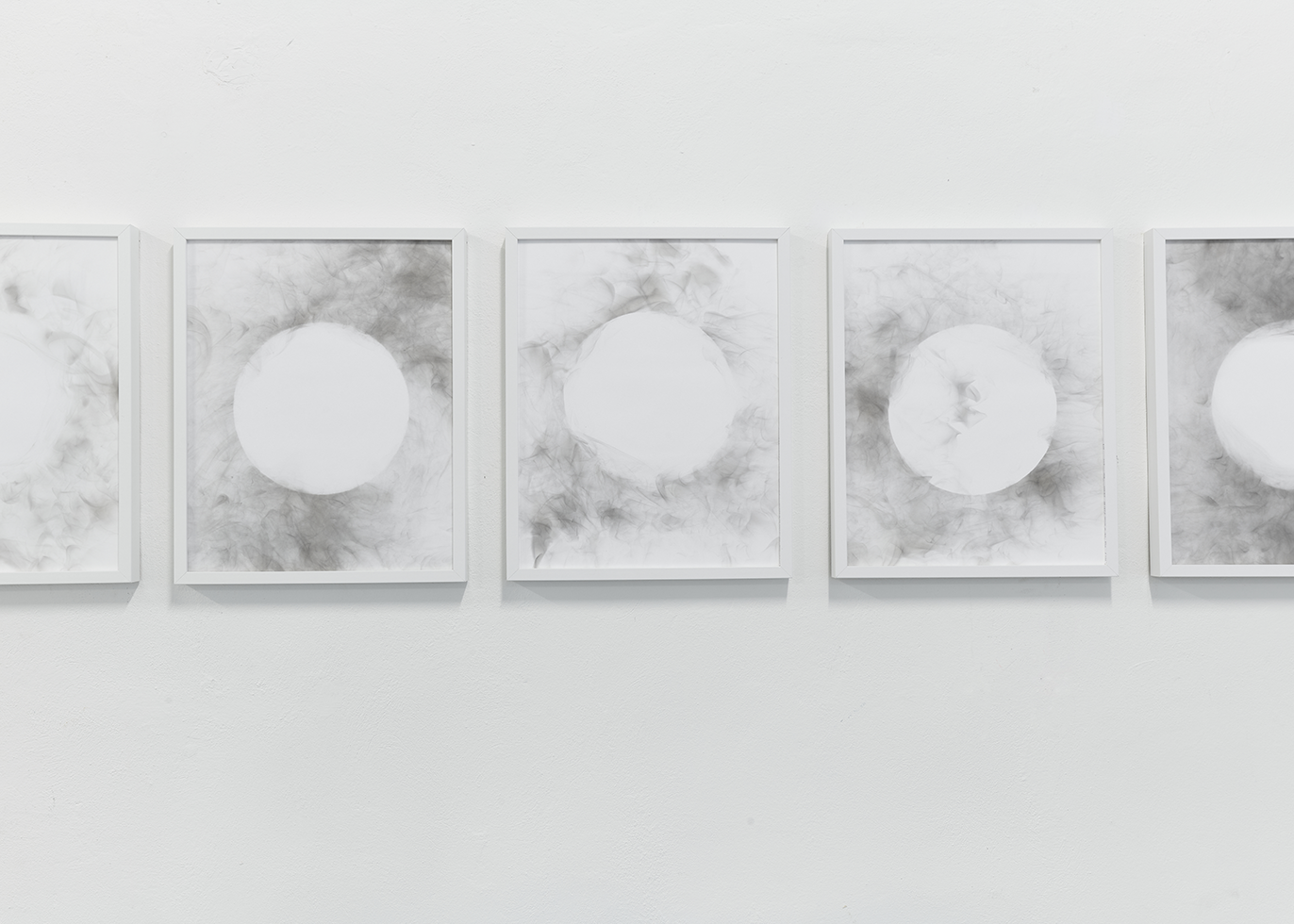 (FIG. 5)
Dusts Atlas, Adam Hudec, Collection of dusts from personal archive of Adam Hudec


Airborne dusts collected on different surfaces of the urban environment render the interaction between humans, architecture, and urban environment.
(FIG. 6)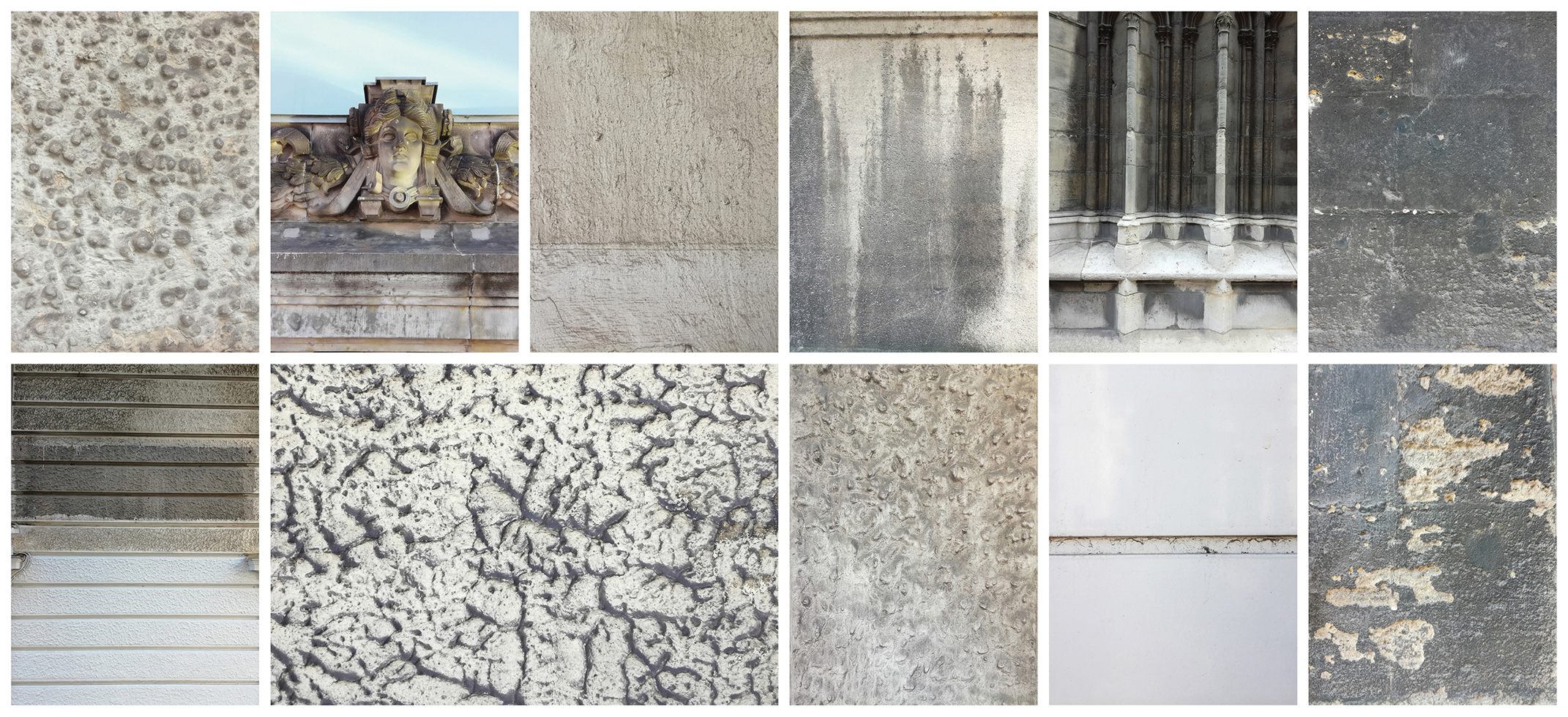 Facade sample of St. Stephen's Cathedral, Adam Hudec


Small artifact of polluted outer skin reveals the patina formed by chemical reaction between the facade material, chemicals in the air and airborne dusts. This crust consists of a thin layer of plaster where airborne dusts act as a color agent.
(FIG. 7)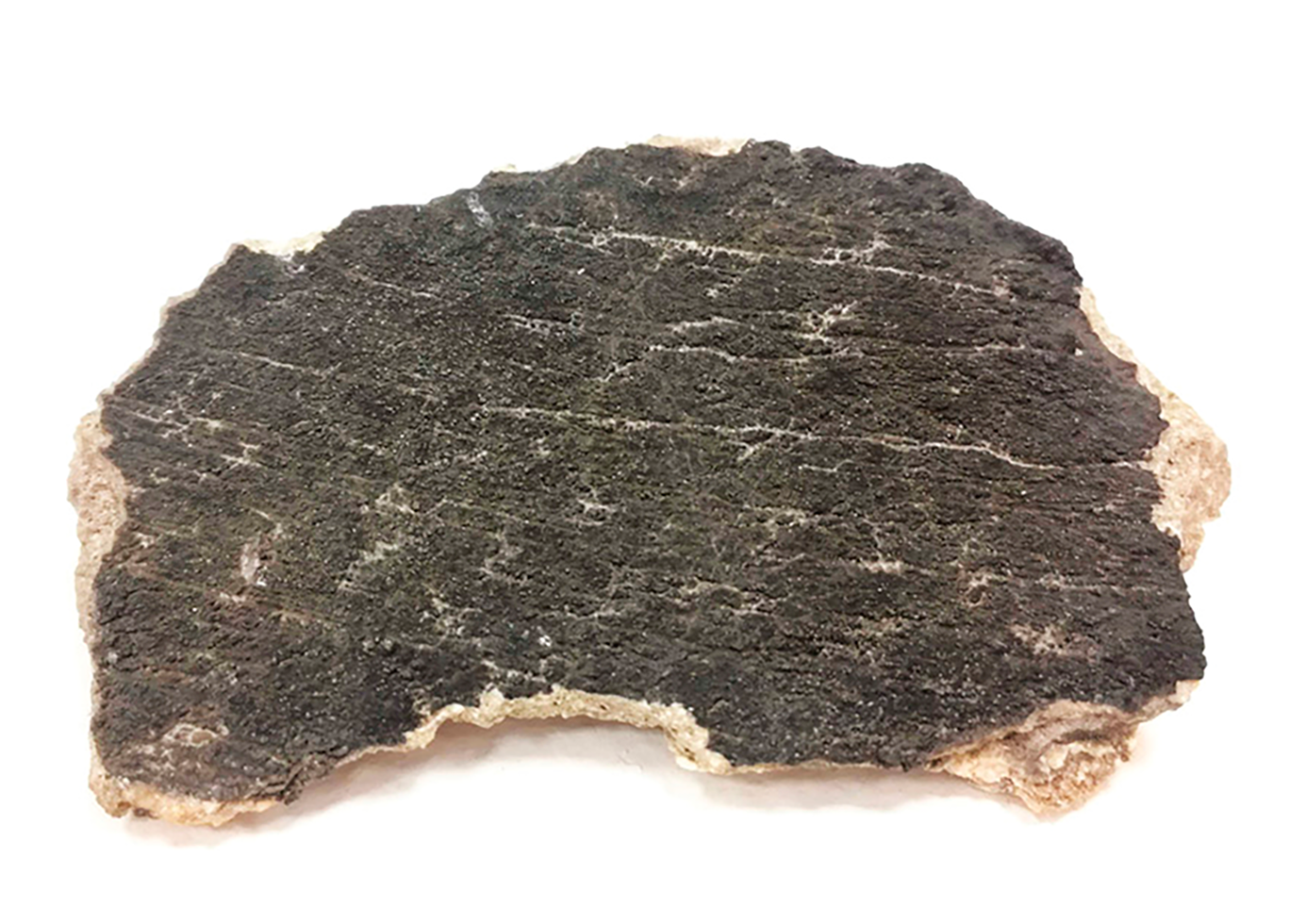 Cross-sectional Analysis of Facade of St. Stephen's Cathedral, Adam Hudec for Gallery of Architecture Brno


Small samples of polluted facade were investigated through cross-sectional microscopic analysis; it revealed the aggregation of pollutants and crystal-forming processes of dusts on the outer skin of the samples. Different microscope magnifications show the thin layer of patina from a detailed perspective in order to identify prevailing types of dusts on each layer.
(FIG. 8)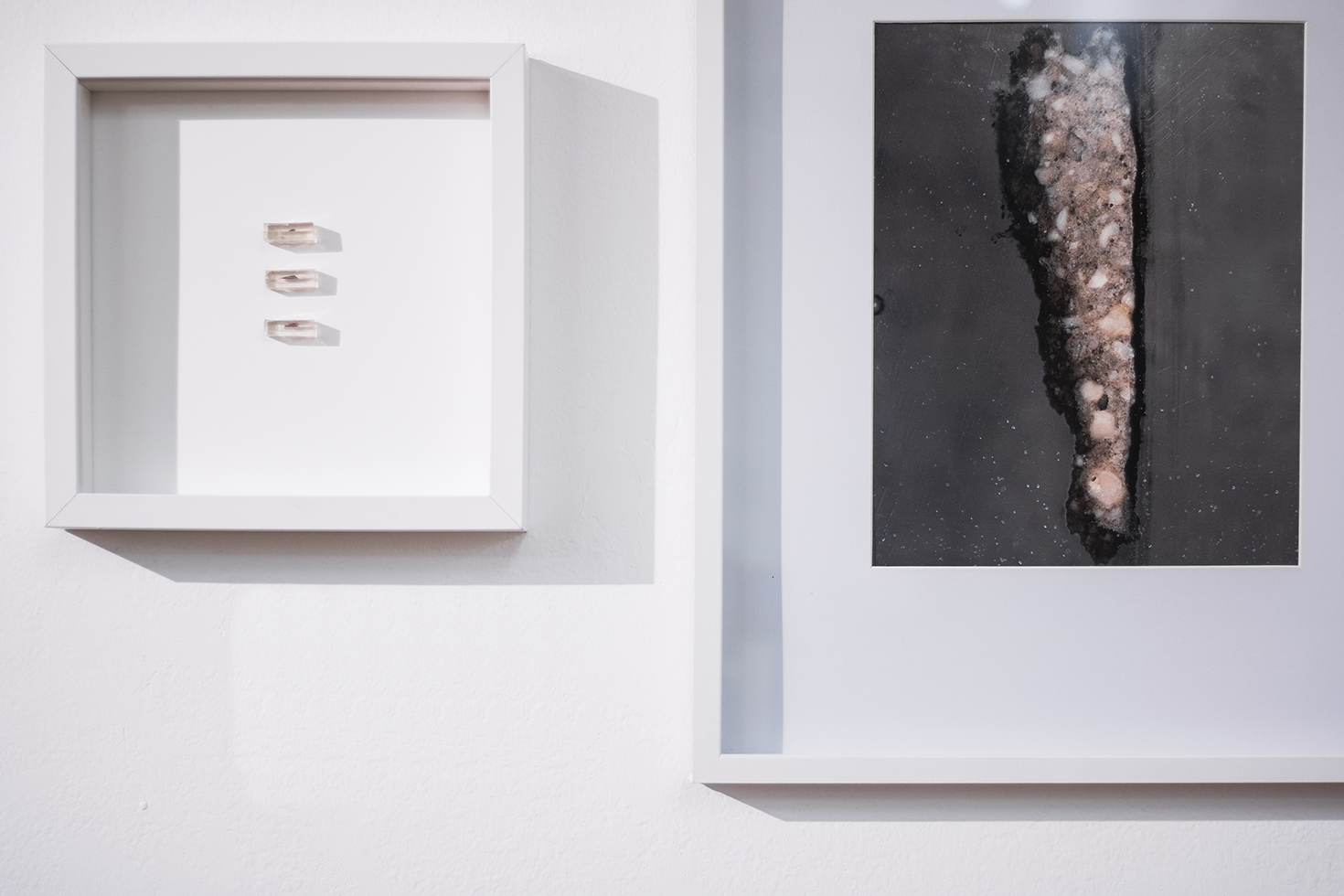 (FIG. 9)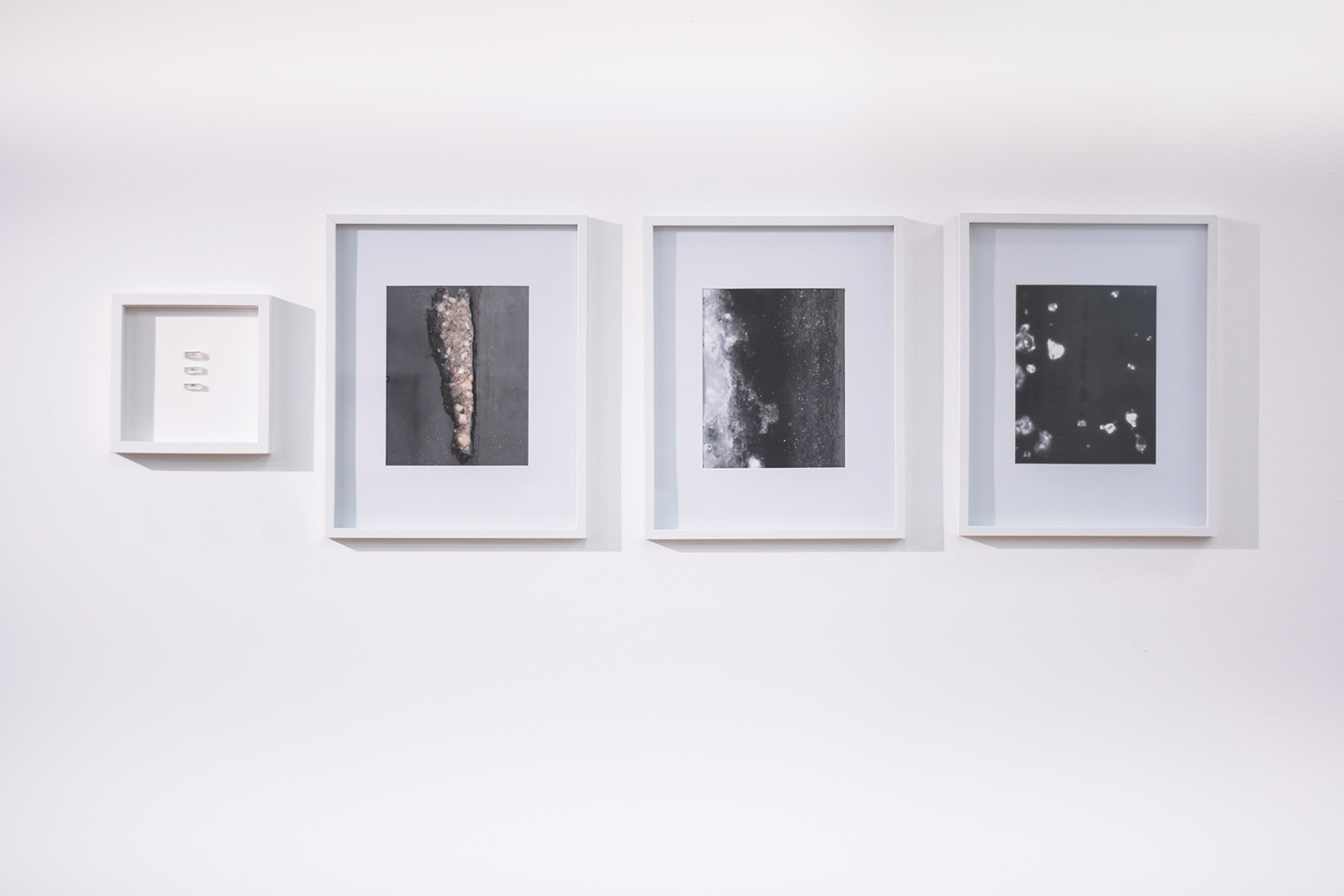 Dusts You Cannot See, Adam Hudec for Pragovka Gallery and Pinnacles of St. Stephen's Cathedral


How many types of airborne dust exist in the air? Particulate matter and chemicals in the air constantly react with the outer skin of the buildings. The compound of these airborne particles can vary during the day, month or year, all depending on ever-changing air conditions. These particles are reflected as a different color on the plaster model of St. Vitus Cathedral. The airborne dust aggregated in the form of thick crust, slowly but gradually destroying the surface of the pinnacle and St. Stephen's Cathedral.
(FIG. 10)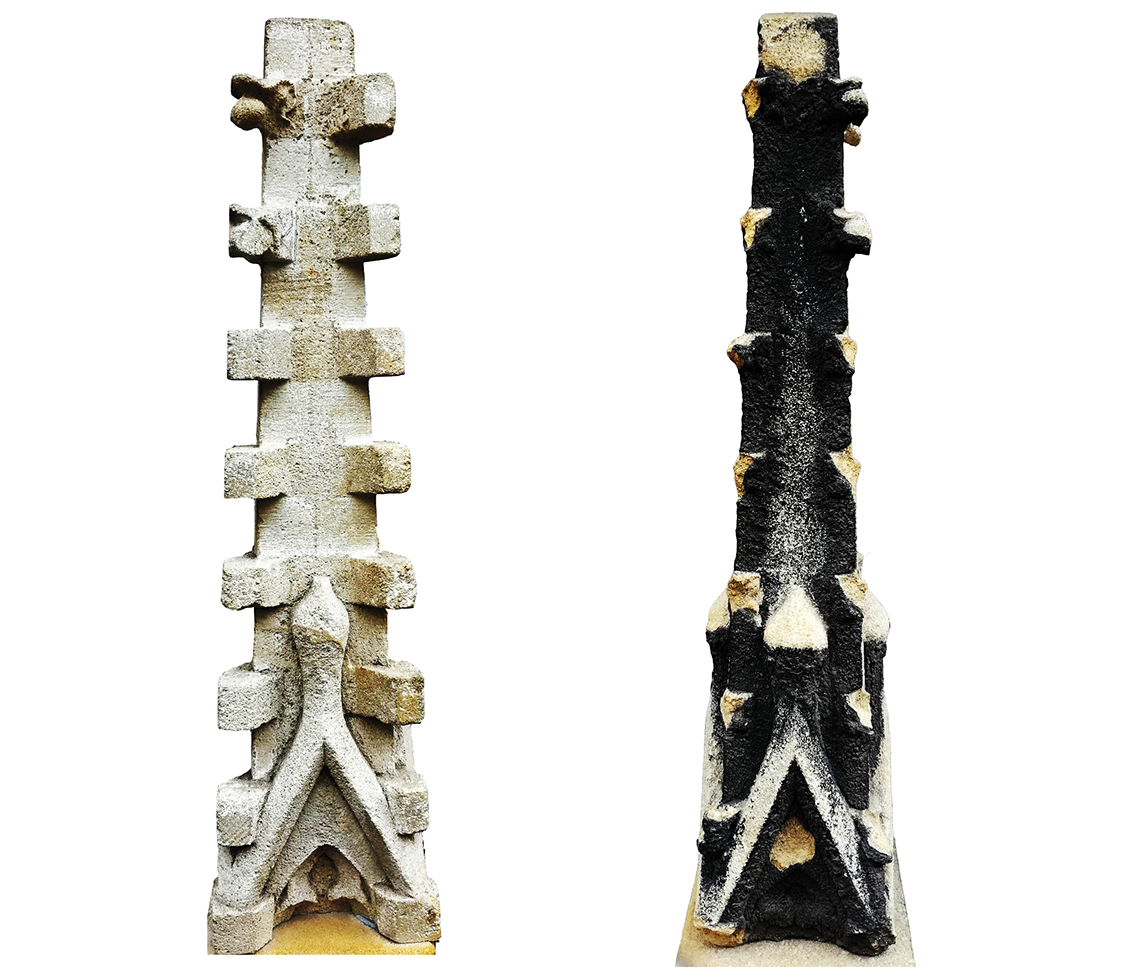 (FIG. 11)
Adam Hudec is a researcher/activist/architect based in Vienna, currently working on his PhD at Academy of Fine Arts in Vienna. Operating at the intersection of art, citizen science, and architecture, he uses interdisciplinarity as a tool to investigate hidden and invisible anomalies of the environment. His projects have been published and exhibited internationally, including the Bi-City Biennale in Shenzhen and Biennale BIO 26 in Ljubjana.